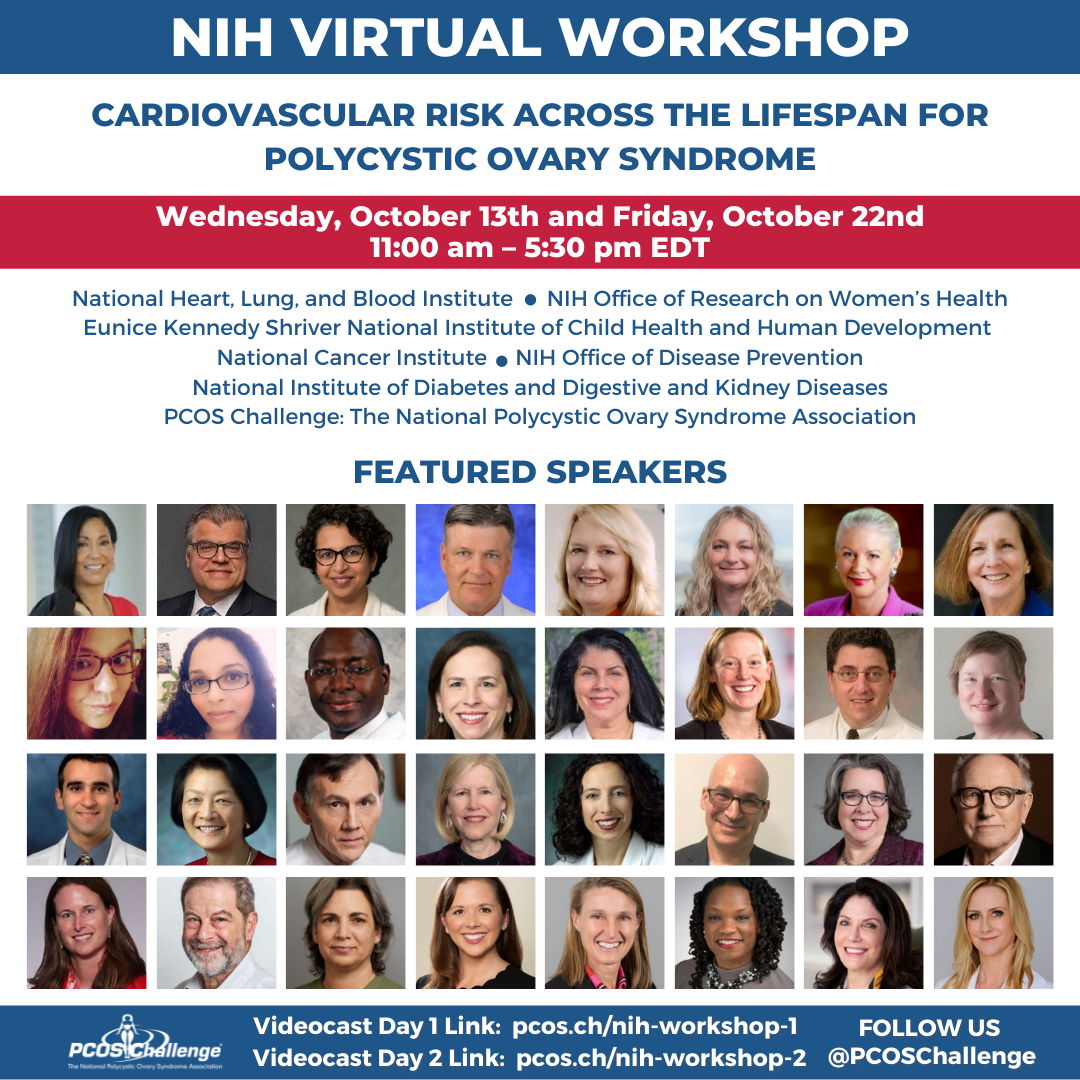 MAJOR EVENT ANNOUNCEMENT –
NIH PCOS WORKSHOP
PCOS Challenge: The National Polycystic Ovary Syndrome Association is excited to announce the National Institutes of Health two-part workshop series on "Cardiovascular Risk Across the Lifespan for Polycystic Ovary Syndrome."
This workshop stemmed from a series of meetings between the PCOS Challenge and the NIH, specifically the National Heart, Lung, and Blood Institute, advocating for a trans-NIH approach to addressing gaps in PCOS research and care and to include patient voices.
This NIH workshop features patient testimonies and talks from world-leading experts in the field of PCOS.
We encourage you to view these important events at the dates and times listed via the webcast links below.
13.10
PCOS Events
0