Executive Board | Medical/Scientific Advisory Board | Health Advisory Board
The PCOS Challenge Medical/Scientific Advisory Board consists of outstanding researchers and healthcare leaders in the field of polycystic ovary syndrome who help ensure the accuracy of the organization's evidence-based content and advise the PCOS Challenge leadership team on research; grants funded by PCOS Challenge; programs and evaluation measures; and its legislative advocacy efforts.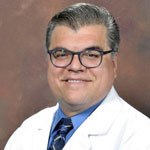 Ricardo Azziz, MD, MPH, MBA
Chief Officer of Academic Health and Hospital Affairs
The State University of New York
Dr. Azziz was the founding President of Georgia Regents University, and CEO of the Georgia Regents Health System, a greater than $1.2 billion integrated and aligned enterprise. Dr. Azziz is also an internationally recognized clinical translational researcher, developing over the past 25 years an important program in androgen excess disorders research, funded by the NIH since 1988. Dr. Azziz is an internationally renowned leader in the field of Polycystic Ovary Syndrome and reproductive endocrinology. He is the founder of the Androgen Excess and PCOS Society, an international scientific organization dedicated to promoting knowledge and original clinical research in every aspect of androgen excess disorders including PCOS.
M. Tracy Bekx, MD
Faculty, University of Wisconsin School of Medicine and Public Health
Dr. Tracy Bekx is a pediatric endocrinologist who specializes in Adolescent Polycystic Ovary Syndrome (PCOS) and Pediatric Diabetes Care. She is co-founder of the Adolescent Multidisciplinary PCOS Clinic at the University of Wisconsin in Madison. Dr. Bekx received her medical degree from the Medical College of Wisconsin in Milwaukee and completed her pediatric residency at Ohio State University in Columbus, Ohio. She finished her training in pediatric endocrinology at the University of Wisconsin Children's Hospital in Madison. Dr. Bekx is board certified in pediatrics and pediatric endocrinology.
Tania S. Burgert, MD
Associate Professor of Pediatrics
University of Missouri-Kansas City School of Medicine
Dr. Burgert is board certified in pediatrics and pediatric endocrinology with expertise in polycystic ovary syndrome, obesity and insulin resistance. She is Associate Professor of Pediatrics at the University of Missouri-Kansas City and Director of the Multi-Specialty Adolescent PCOS Program. Previously, she served as Assistant Professor of Pediatrics at Yale University School of Medicine and Director of the multi-specialty PCOS Clinic at Yale-New Haven Children's Hospital.
Carmina Charles, MD
Endocrinologist
Florida Hospital Diabetes and Endocrine Center
Dr. Charles is board certified in endocrinology, diabetes and metabolism. She is an esteemed member of the medical team at Florida Diabetes & Endocrine Center in Orlando. She established a subspecialty clinic in polycystic ovary syndrome and is currently working on expanding services to include endocrine disorders in pregnancy. Dr. Charles graduated with a Doctorate in Medicine from Ross University. She completed her internal Medicine residency at Orlando Health and Fellowship in Endocrinology, Diabetes and Metabolism, Nutrition and Medical Genetics at Medical University of South Carolina. Dr. Charles is a trilingual provider with fluency in English, Creole and French.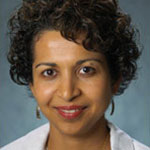 Anuja Dokras, MD, PhD
Director, PENN Polycystic Ovary Syndrome Center
Medical Director, Reproductive Surgical Facility
Dr. Dokras is an internationally renowned leader in the field of PCOS. She is the Immediate Past President of the Androgen Excess and PCOS Society. Dr. Dokras directs the PENN PCOS center which offers comprehensive gynecological, reproductive, dermatological, metabolic, nutritional and psychological care to women with PCOS. She received her medical degree from University of Mumbai, Seth G.S. Medical College and has been in practice for over 25 years. Dr. Dokras did her residency and fellowship at New Haven Hospital (Yale University).
David A. Ehrmann, MD
Professor of Medicine
Director, University of Chicago Center for PCOS
Associate Director, University of Chicago Clinical Research Center
Dr. Ehrmann is a leading specialist in the diagnosis and treatment of PCOS. He is also an expert in type 2 diabetes. His research interests include the role that hereditary factors play in the development of PCOS, the use of insulin-sensitizing agents in the treatment PCOS, and the relationship between PCOS and obstructive sleep apnea. Dr. Ehrmann has numerous publications–including book chapters, original articles, and abstracts. He has been on national committees and on the editorial boards of the Journal of Clinical Endocrinology and Metabolism and the American Journal of Physiology.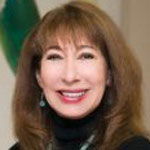 Felice L. Gersh, MD
Medical Director, Integrative Medical Group of Irvine
Dr. Gersh is an expert on PCOS and is one of only a small number of fellowship trained integrative gynecologists in the U.S. Dr. Gersh has developed comprehensive programs to treat PCOS, fibroids, endometriosis, menstrual disorders, vaginitis, bladder disorders, pelvic pain, vulvodynia and vulvar diseases, infertility and menopause. She integrates natural and holistic medicine with state of the art functional and allopathic medical treatments to help women maintain and regain their health. Dr. Gersh has a B.A. from Princeton University and a Medical Degree from the University of Southern California School of Medicine where she graduated in the top 5% of her class and as the #1 woman graduate.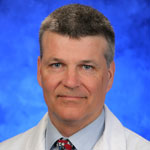 Richard S. Legro, MD, FACOG
Professor, Department of Obstetrics and Gynecology and Public Health Sciences
Penn State College of Medicine in Hershey, Pennsylvania
Dr. Legro established one of the first clinics devoted to the treatment of women with PCOS at the Milton S. Hershey Medical Center. He has been the principal investigator on a number of National Institutes of Health (NIH) grants including the NIH Reproductive Medicine Network since 2000 where he has been the lead investigator of the Pregnancy in Polycystic Ovary Syndrome I and II trials. He has published over 200 peer-reviewed articles in medical journals and multiple books in the field of reproductive endocrinology.
John E. Nestler, MD
William Branch Porter Professor of Medicine
Chair, Department of Internal Medicine
Virginia Commonwealth University
Dr. Nestler is Program Director of VCU's U54 SCCPRIR Center on Clinical and Translational Research in Polycystic Ovary Syndrome. He is a distinguished scholar with an international reputation for his research on PCOS and insulin resistance. Dr. Nestler's work was seminal in establishing insulin-sensitizing drugs as a treatment for infertility in women with the polycystic ovary syndrome, and has addressed the impact of insulin resistance on long-term health in the disorder. As principal investigator, Dr. Nestler is responsible for two active National Institutes of Health-funded grants studying the role of insulin resistance in PCOS.
Mark Perloe, MD
Medical Director, Georgia Reproductive Specialists
Dr. Perloe has extensive experience in in vitro fertilization and treating conditions related to infertility including PCOS, recurrent pregnancy loss, menstrual disorders, fibroids, endocrine and other reproductive health problems. Dr. Perloe has served as principal investigator in numerous reproductive health research studies including innovative IVF treatments, ovulation induction, and polycystic ovary syndrome. He has published research in medical journals including Obstetrics & Gynecology, Southern Medical Journal, Human Reproduction and the International Journal of Obstetrics and Gynecology. Dr. Perloe is the co-author of Miracle Babies and Other Happy Endings for Couples with Fertility Problems and is the creator of IVF.com.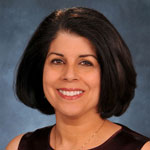 Katherine Sherif, MD
Director, Jefferson Women's Primary Care
Professor and Vice Chair, Department of Medicine
Thomas Jefferson University
Dr. Sherif is a leading expert on PCOS. As an internist in the 90's, she was studying insulin resistance when she discovered a special group of women with exaggerated insulin resistance: women with polycystic ovary syndrome. She started prescribing insulin sensitizers in the 90's based upon the work of Italian clinical investigators. In 2000, she co-founded the first academic center for PCOS with Dr. Shahab Minassian. Dr. Sherif is also a top speaker and a writer in a number of areas including menopause, hormone replacement therapy, omega-3 fatty acids, and heart disease in women. She is author of Women's Health in Clinical Practice: A Handbook for Primary Care and Hormone Therapy: A Clinical Handbook.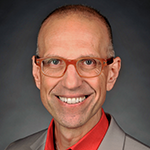 Mark P. Trolice, MD, FACOG, FACS, FACE
Director, Fertility CARE – The IVF Center
Dr. Trolice is a leading expert on fertility and PCOS. He is an Associate Professor of Obstetrics & Gynecology (OB/GYN) at the University of Central Florida College of Medicine in Orlando responsible for the medical education of OB/GYN resident physicians and medical students as well as for the Medical Endocrinology fellows. He is past President of the Florida Society of Reproductive Endocrinology & Infertility (REI) and past Division Director of (REI) at Winnie Palmer Hospital, part of Orlando Health. He is Board-certified in REI and OB/GYN, maintains annual recertification, and has been awarded the American Medical Association's "Physicians' Recognition Award" annually. He holds the unique distinction of being a Fellow in all three American Colleges of OB/GYN, of Surgeons, and of Endocrinology. His colleagues select him as Top Doctor in America® annually, one among the top 5% of doctors in the U.S. Dr. Trolice serves on committees for the American Society for Reproductive Medicine and the Society for Assisted Reproductive Techology as well as the editorial advisory board of Ob.Gyn.News. He has conducted scientific studies with resultant numerous publications and has been appointed a reviewer in many leading medical journals and text books.